If you see this, your JavaScript might be disabled or DiscordIntegrator plugin isn't working. If the latter, please contact a wiki administrator.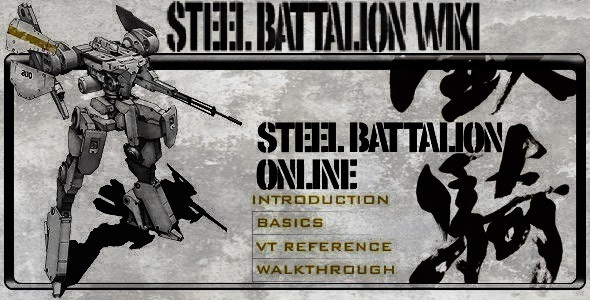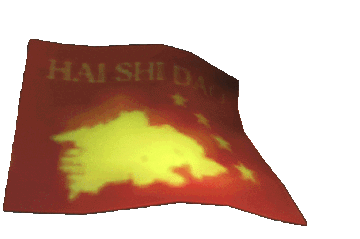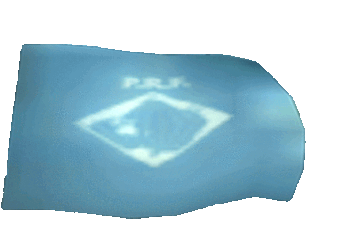 A Wiki for Active Pilots, Collectors and General Fans of CAPCOM's 2002/2004/2012 Steel Battalion Games.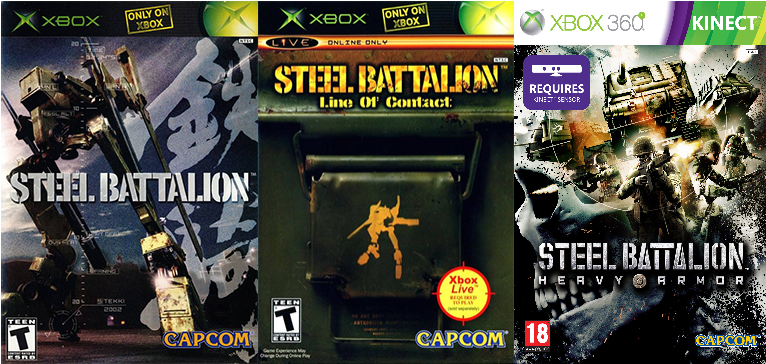 For the hard-core players there's nothing else like it.
Steel Battalion was developed by Nude Maker with help from Capcom Production Studio 4. Producer Atsushi Inaba stated at the Game Developers Conference in 2005 that the game was a "product-focused project" in which the team initially focused on creating a new peripheral and software designed to go with it. Inaba's superiors were sceptical about putting such a game on the market. The number of staff working on the project grew according to the team's experience with making new hardware. The earliest build of the game was created for the PlayStation 2. However, when the Xbox became available, the development team switched to it because of the system's greater power. Online play was taken out of consideration close to the development's start due to being too ambitious. While the game and its special controller received critical acclaim, the project turned little profit. Inaba said that was developed to show "what can be done in the game industry that cannot be done in others".
Game Features:
Control your Vertical Tank with an exclusive 40-button simulation controller designed and produced exclusively for Steel Battalion.

First-person perspective view lets players participate in the action through the cockpit of your mech.

Blast through 12 levels full of various adversaries, with an arsenal including 270mm rifle, a MK21-R 6 twin pod rocket launcher etc.

Complete levels to unlock new missions, maps and enemy Vertical Tanks providing you with lots of action.

Choose from multiple models of Vertical Tanks including the Behemoth, Decider and the Falchion.
Enter the Arena of Mechanical Mayhem!
The sound of thunder meets a hail of grit kicked up by an army of mechanical giants. Your mission command call goes out over the wire and you prepare to lead your Vertical Tank into the annals of online dominance. Steel Battalion Line of Contact for Xbox Live is a technological breakthrough in modern gaming. An evolved form of modern military weaponry, it is your mission to understand the inner workings of your VT in order to operate its dynamic controller interface and stay alive during this military coup. To succeed, you must master the exclusive 40+ button controller to successfully pilot your Vertical Tank into online battle. This time, assemble your troop of five Vertical Tanks and go head-to-head with other hostile Vertical Tank troops. The military dynamic of the game constantly changes with Xbox Live making Steel Battalion Line of Contact the most intense futuristic combat game ever!
Game Features:
Maximizes the power of Xbox Live and system link for an awesome online combat experience

Master your VT using the revolutionary 40+button Steel Battalion controller

Assemble your troop and battle with up to 10 players online

Trade Vertical Tanks, parts, replay data and points with other users

More hardcore mission objectives than the original!
Taking "full" advantage of Kinect for Xbox 360.
Set in 2084, Steel Battalion Heavy Armor depicts a world devoid of semiconductors, where war is waged with rudimentary weapons as new superpowers struggle for dominance. In a twist of fate, the U.S. army has been forced to begin major landing operations on what was once its own soil. In this low-tech era, there is one weapon class that will determine the course of the war – the Vertical Tank. Playing as pilot Lt. Powers players control one such Vertical Tank as he embarks on a mission that will see the action shift from North America to battlefields and war-torn streets across the globe. Steel Battalion Heavy Armor delivers an unprecedented level of control and interaction. Vertical Tank movement, aiming and firing of the main guns are undertaken using the Xbox 360 controller.
A wide variety of other combat-crucial actions are done through Kinect for Xbox 360 with upper body gestures - from starting the engine to operating the scope or manning the turret-mounted machine gun. Kinect for Xbox 360 also provides a means of interacting with your fellow crew members, from ensuring a panicked crew member stays focused, to a high five for successfully completing a mission.
Game Features:
Extremely questionable Kinect control design. The Kinect's tagline is you are the controller... so why does this game also requires the Xbox controller too? Aren't you the controller?

The detection of the player's movement is broken, causing your arms to be constantly misjudged as pressing buttons or pulling levers on the controls of the mech when you're not actually pressing or pulling. This makes the game virtually unplayable.

Has nothing to do with the first game other than the Mecha being referred to as "Vertical Tanks".

The game's backstory is full of inappropriate WWII references; the enemies in the single-player mode are supposed to be Chinese soldiers, yet their VTs and actions are reminiscent of Nazi Germany.

The game's interesting setup of a world without advanced technology is utterly wasted on an uninspired storyline riddled with war movie clichés and a stereotypical cast of characters.